Press & Media

October 26, 2017
Integrated Electronic Medical Record System and Patient Health Record Apps - The Future of Healthcare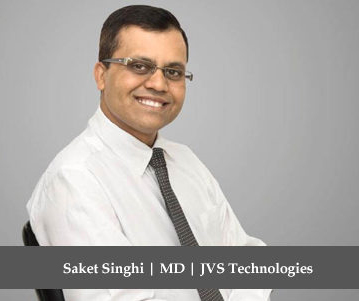 Worldwide Healthcare industry is focused on preventive healthcare. As we move in 2017, the Healthcare IT industry is poised to be rocked with the emerging technology of Integrated Electronic Medical Records (EMR) Systems with Personal Health Records (PHR) Apps. It is going to bring the seismic change in the way Healthcare Delivery System will works in the future.
In Healthcare, getting patients more involved in their own care can lead to dramatic improvements in quality of care by emphasizing wellness and prevention rather than treatment of disease. This is possible with advance mobile solution like Personal Health Records (PHR) Apps. PHRs enable healthcare consumers to keep track of preventive measures as screening tests and day-to-day health parameter monitoring; they also play a role in encouraging healthy lifestyle habits, such as regular physical exercise and diet management.
Personal health records generate meaningful health data, which can be digitally transmitted to the EMR, resulting in significant contribution in the decision-making and long-term care for patients. The widespread adoption of Integrated EMR & PHRs can play a vital role in moving from a costly healthcare paradigm of treating chronic diseases to an approach based on wellness and prevention that improves quality of life.
An emergency access feature of PHRs is one of the most important aspects of PHR as a consumer-centered paradigm. In case of emergency; it can transmit contact information, allergies, confirmed diseases, and list of current medications at a press of button to integrated EMRs.
A recent study shows that screening tests can reduce mortality rates by 15% to 30%, while immunizations can reduce the risk of serious disease by as much as 50%.
PHRs offered by healthcare providers to their patients appear to be gaining wider acceptance. Put simply, most patients trust their doctors with their personal health information and appreciate being able to securely access it on their mobile. PHRs have become a major component of future EMRs. Major EMR vendors have responded by making patient-accessible PHR options available with the EMR software they intend physicians and hospitals to use.
Barriers
Data Accuracy:
Concerns regarding data accuracy and reliability arise when consumers enter and update data. Guiding consumers through the process of abstracting relevant information from prescription labels or test reports, medical spell-checkers, or identifying normal dose and reference ranges are some of the areas through which data accuracy level can be increased.
Data Privacy & Security:
Data privacy and security protection are critical issues for PHRs. A recent survey found that 75% of adults without PHR would be concerned about the privacy of their health information if it were in a PHR. With emerging security protocols and secured data transmission system, this is no more an issue as patient has full control over who can access the information from their PHR.
Steps for Accelerate Growth
The significant issue to be addressed to accelerate the growth is widespread adoption of EMR by physicians as they are reluctant to incorporate the vital signs taken by patients into their formal health records. Having access to such data can lead to early disease detection and prevention.
Despite proven benefits of Integrated EMR & PHR, significant challenges still persist in its implementation across the globe. Its integration into clinical practice is often found to be patchy and inconsistent even in developed countries.
A well-defined regulatory policy is needed to enforce adoption of EMRs, providing patients access to their health records through PHRs and accepting patient generated health data into EMRs.
Benefits in Medical Research
Electronic medical records (EMRs) have become a norm in healthcare systems internationally. Though designed to help family doctors and other clinicians to record and manage patient care more accurately and efficiently, they are often useful for research purposes too. Indeed, recent years have seen huge advances in the quality, availability and use of EMR databases for research. While EMRs present a potentially powerful research tool, those considering their use for patient care planning can only be successful when they are connected with PHR and able to gather patient generated health data.
Globally physicians are moving towards cloud based EMR & Mobile-EMR solutions thereby saving cost and effort in maintaining IT infrastructure. Cloud based software and SaaS (software as a service) technology is maturing, and Healthcare IT companies from developing countries such as India offer world-class and easy to use EMRs & PHRs to the healthcare industry at affordable pricing.
About The Writer
Mr. Saket Singhi is the Managing Director at JVS Technologies, a leading global healthcare IT Company with the core set of offering including Clinical Information System, Electronic Medical Records System, Hospital Information System and Healthcare ITES. JVS emerged as a key market player in the past decade by launching multiple successful healthcare IT products and has strongly positioned worldwide with an extensive geographical footprints across India, African countries, Middle East and South East Asia. Mr. Saket is an entrepreneur with 15 years of expertise to incubate and build teams, resolve business issues quickly and leverage existing investments to develop new business solutions with big results and minimal investment.
Source: Integrated Electronic Medical Record System and Patient Health Record Apps - The Future of Healthcare

JVS Technologies - Integrating Patients Health Records for a Healthier Future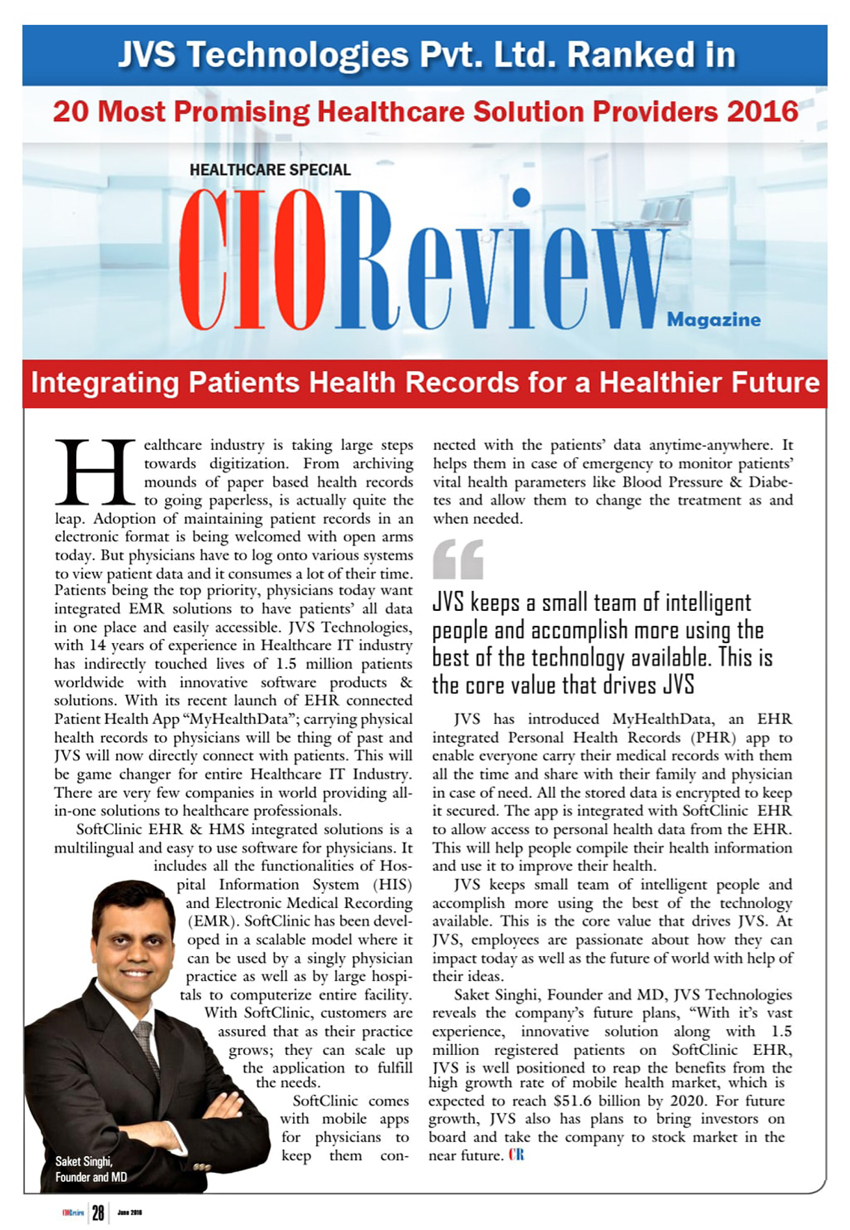 Source: JVS Technologies: Integrating Patients Health Records for a Healthier Future

July 23, 2015
JVS Technologies: Offering Integrated, Interoperable & Cost-effective Healthcare Products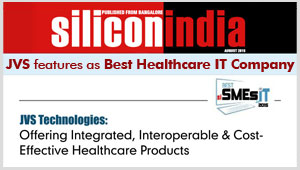 Whilst the future growth of Indian IT industry is unequivocally in SMEs' hands, the fastest growing healthcare IT sector is expected to grow at a CAGR of 28 percent in India, which is estimated to double by 2019. Enriched with 13 years of experience, JVS Technologies is contributing to this express growth by not just providing integrated and interoperable patient-centric healthcare IT solutions that is much yearned worldwide, but also by mastering the art of providing them at low cost. Aside from keeping expenditures under control, JVS' cent-percent online business model also facilitates it to grow its business in more than 25 countries (even in war prone countries like Palestine, Afghanistan & Somalia, where no sales representative will ever visit). The unique approach of providing hassle-free one-stop solutions (encompassing all basic functionalities of hospital system along with mobile apps, patient portals and patient health management apps) has bestowed the Ahmadabad headquartered company with over 1500 customers including Asian Heart Institute, Apollo Hospitals, Siemens, Lupin and Ranbaxy.
Being a dedicated healthcare IT Product Company founded in 2002 in immature Indian market that perceived clinical software's as a luxury, unsurprisingly JVS' journey was fraught with backbreaking challenges. With the help of pharma & medical device industry and commonization of RDC Technology, the five people team of JVS quickly expanded business worldwide over internet and emerged into one of India's fastest growing that added over 1000 customers, 150 business partners and 50 employees within four years (2011-2015). The company that launched world's first plug-and-play software with storage device for interventional cardiology - JVS-DiComPlus, also launched India's first comprehensive iOS & android compatible free patient health record management app - MyHealthData, which is getting over hundred downloads/week in Google Play and Apple App Store.
SoftClinic - Scalable from Single Physician to Corporate Hospital
With JVS' SoftClinic, an all-in-one (comprising of HIS & EMR), multi-lingual (supports French, Arabic, Hindi, English & Indonesian), secure, cloud-based and easily scalable application with flexible cost structure, clients only need to upgrade to higher version as they grow. While SoftClinic's mobile apps facility helps physicians to observe patient's data like vitals and change the treatment accordingly, integrated Patient Portal helps patients to view their data online, chat with their providers, book appointments and pay bills; from anywhere anytime. The company that also builds solutions wholeheartedly, develops long term relationship with customers that transcend economics.
Applauding Risk Taking & Innovative Thinking
JVS' open & flexible culture allows its developers to work-from-home in flexible timings. The company that welcomes diversity, empowers employees to do great work by applauding risk taking and innovative thinking. JVS' internal structure permits it to solve client's problems by developing technologies based on passion, ideas and insights. "As our people's talents grow, so does our company. With ongoing development initiatives (training & tools to special projects and rotational job assignments), we offer them resources to explore every opportunity and to grow," says Saket Singhi, Managing Director, JVS Technologies.
JVS plans to avail SoftClinic in all other commonly used regional languages soon. In fact, the company is working towards making all of its products multilingual and mobile compatible. JVS believes in keeping small team of intelligent people and doing more work by properly exploiting best technologies to build robust, user-friendly and affordable products that translate into better patient care for healthcare professionals.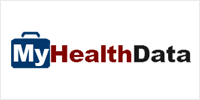 July 21, 2015
MyHealthData – A free personal medical assistant app launched by JVS Technologies
Nowadays, mobile app feature an endless selection of health-related apps of which little more than a handful serve any really helpful purpose. The newly-released MyHealthData from JVS Technologies is one of those few apps, which can help users securely store health records in phones/tablets and share with family members or doctors during emergencies or other times of need.
Essentially, the app is a virtual repository of all health related information and documents, which makes it really easy for users to search recent lab reports or view current medications. It also helps doctors analyze the variation in glucose levels over time, just by a tap of the button. The application can record other vital details like blood pressure, pulse rate, temperature, height, weight, intake calories, calories burned, alcohol, caffeine, etc., along with storing all medical documents copy through camera capture. It's pointless to say that concise and clearly available information helps better diagnosis and which in turn results in effective treatment.
Data collected with the app is always safe, and stays in the user's phone. This approach not only covers security, but also facilitates the flexible management of medical records, which allows users to take periodic backups and awards complete control over data. The company's unique data centric approach makes this app, one of its kinds, setting its mark high on practicality.
Forgetting to take medicines on time has become a common issue. MyHealthData app has it's own "time for medicine" reminder feature, which promptly lets users to take medicine on time. Moreover, in the event users were not able to consume medicine, alerts are to the physician and family as well.
The app boasts seamless integration with Apple Health on iPhones, which enables the app to collect first-hand information like blood pressure, pulse rate and other important health information directly from the phone without user intervention. This ensures accuracy and reduces complexity on using the application.
Managing appointments with the doctor can be a hectic job. MyHealthData app takes care of appointments via gentle, pleasant reminders.
The app is currently available in nine languages, including English, Hindi, French, Spanish, Italian, Portuguese, Arabic, Romanian and Indonesian. The app is also free of cost and is currently available in the Apple App Store and Android Play Store.
Contact:
Company: JVS Technologies Pvt. Ltd.
Address: A/401, Ganesh Plaza, Near Navrangpura Post Office, Navrangpura, Ahmedabad – 380009, Gujarat, INDIA
Phone: +91-79-40176666
Email: contact@jvsgroup.com
Website: www.MyHealthDataApp.com
Company: www.JvsGroup.com
Contact: Mr. Saket Singhi, Managing Director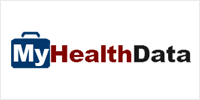 March 3, 2015
JVS features in Global Telemedicine and Mobile Healthcare Solutions, Services, and Devices: Market Analysis and Forecasts 2015 - 2020
Telemedicine, Tele-health, M-Health and Connected Health are all terms that pertain to the use of telecommunications and information technology in order to provide remote clinical/non-clinical healthcare services. They form the ecosystem that contains all standards, businesses, and operations related to the industry of Electronic Healthcare, which include a wide range of stakeholders including patients, doctors, physicians, nurses, and more.
This research provides a technology and market assessment for E-Health, Telemedicine, Tele-health, and M-Health. The report provides an overview of these sectors, including technologies, applications, and related market potential. The report also provides a review of key players in each sector and future outlook for this industry segment. The report also addresses the critical ICT areas of Cloud and Data Management support for healthcare.
Source: Global Telemedicine and Mobile Healthcare Solutions, Services, and Devices: Market Analysis and Forecasts 2015 - 2020